UK NUMBER
+44 43445894859
Home - Living in Bulgaria
Living in Bulgaria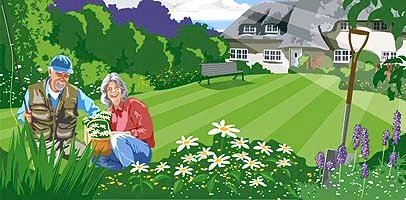 More and more foreign people are attracted to Bulgaria each year.
They are drawn by the climate, the safe sandy beaches, the incredibly low cost of living and low prices generally, the historical heritage that Bulgaria offers and the welcome they get from the friendly Bulgarian inhabitants.
If you are thinking that Bulgaria might be your place to live what can you expect from life in Bulgaria? And which areas are attracive?
The biggest growth rates in terms of expat population increase are expected in the more desirable areas in and around the major resort centres of Varna and Burgas. With further population development expected in other selected 'premium quality' locations on the Black Sea coast.
British expats already living in Bulgaria are attracted to the fact that you are far less likely to become a victim of crime in Bulgaria than on any UK street nowadays. Street crime in Bulgaria is rare, and general crimes against 'the person' are statistically lower compared to western European countries.
On the whole Bulgaria is a peaceful, law abiding and trouble free country and Bulgarians are friendly, warm and welcoming people.
The foreigner attracted to Bulgaria are rewarded with great beaches a sunny climate and attractions as diverse as wine tasting, ancient monuments, nature parks, aqua parks, music and flower festivals.
And the cost of living is incredibly low.
The economic forecast for Bulgaria.
In general financial analysts agree that Bulgaria is currently undervalued, and therefore base costs are lower than the market realisation set against forecasts of growth and increased investment flows.
In terms of what this means to those living in Bulgaria - the costs of living are exceptional low. But this is not going to last forever.
Bulgaria is currently benefiting from the European Union's heavy investment into the country. Millions of Euro dollars being spent on upgrading the country's roads and airports and schemes such as the "Beautiful Bulgaria Project" are being set up to refurbish the historical and architectural gems of Bulgaria.
This means that Bulgaria is increasing as a tourist and expat destination of choice year on year and those living in Bulgaria will only benefit as the country is already a member of EU.
LATEST BULGARIAN PROPERTIES